Welcome to Sarah's Chef's Helper's walkthrough!
first, do ::lumby ,
talk to the chef: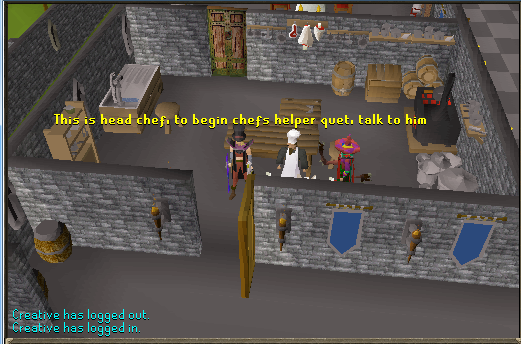 Now, go kill a cow for a bucket of milk: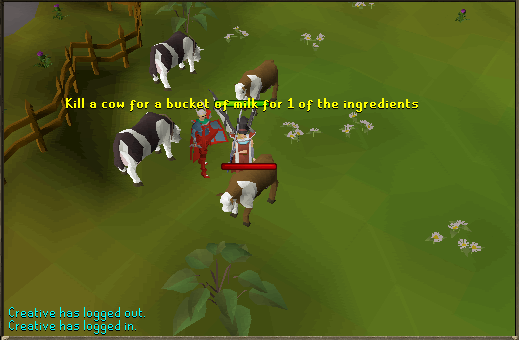 Gratz, u got a Bucket of milk!
Talk to the Chef, u will be told to be getting him egg, go kill a goblin!
Go back to the chef, and give him the bucket of milk, talk again, and give him the egg.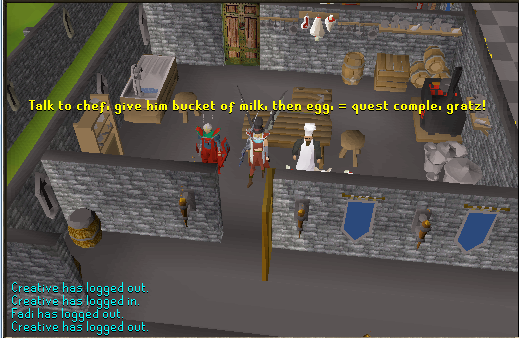 Congratulations, quest completed!!!!!
FAQ: