Req's: 500Gp. 50 Rune essence, (can be obtained during quest), a Pickaxe of any kind.
1. Start off with Talking to Aubury in Fally General Store..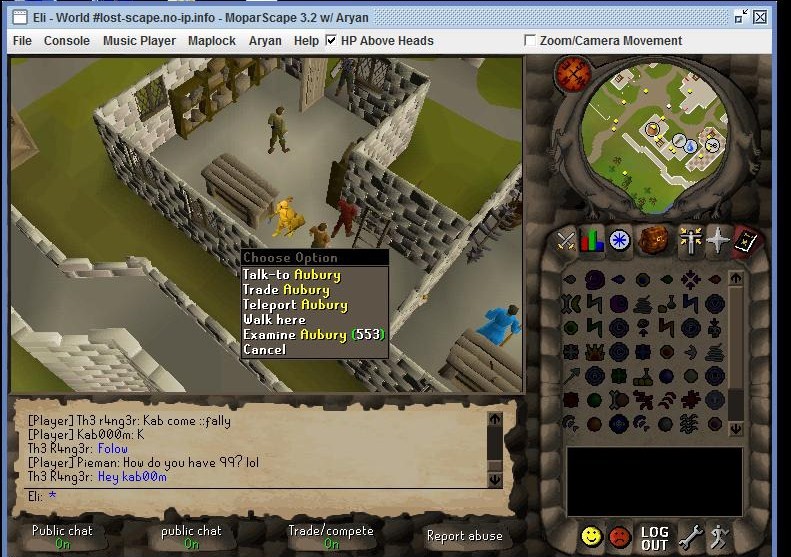 He will tell you to talk to the Zamorak Mage.
Items needed: 500Gp.
2. Teleport to Edgeville and head out to level 5 in Wildy and talk to him.
He will tell you to give 500Gp for information.
Give him 500Gp and finish talking to him. Now it's time to head back to Aubury. Talk to him and he wants 50 Rune essence from you. Either mine it
or buy it. To mine ess, Right click on him and click "teleport".
3. When you have 50 Ess, give Aubury them and quest done! Congrats!
...